Why Choose Western Red Cedar Decking?
It's simple really, western red cedar decking provides unmatched beauty and durability. Western red cedar decks are known for their reddish brown hues and natural beauty. It can effortlessly take any deck to the next level. Western red cedar decking never goes out of style and it will look and smell great! Not only does it look better but also out performs synthetic decking materials with its natural resistance to decay, rot and insects. Cedar decking is there to stay unlike most decking materials and is really a staple for generations in the household.
Cedar is not only durable and everlasting but also easy to work with, whether you are a contractor or rather do it yourself, cedar decking is the only material you should be looking for. Cedar decking lies flat and straight while also being sturdy. Cedar decking only needs to be cleaned once a year to ensure longevity. Cedar is a timeless yet tough option when choosing decking material.
Available sizes for cedar, and PT douglas fir decking: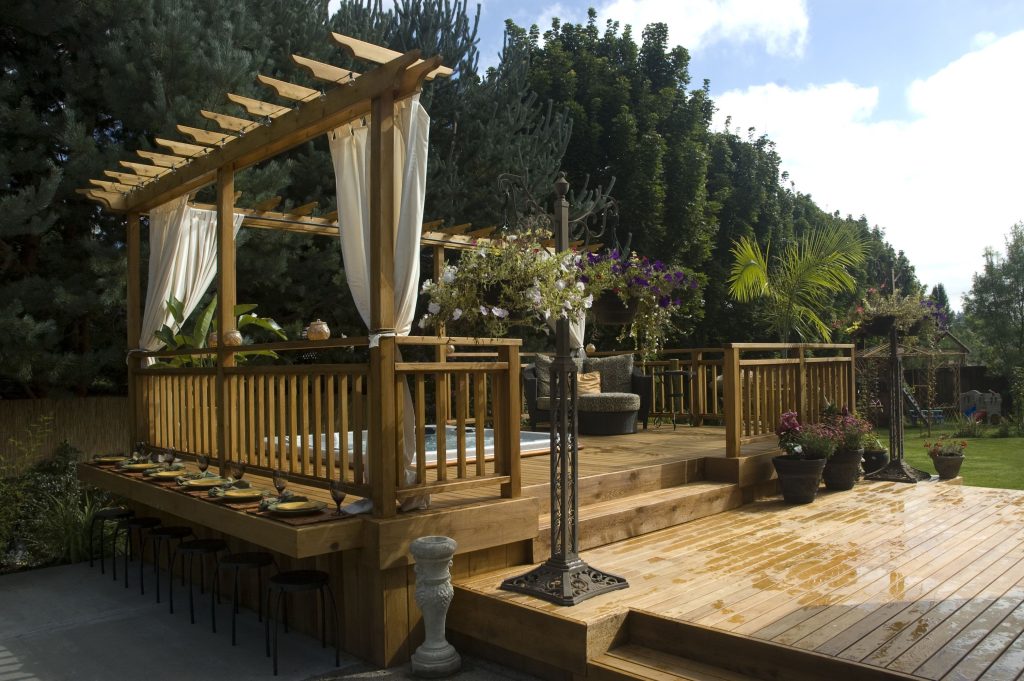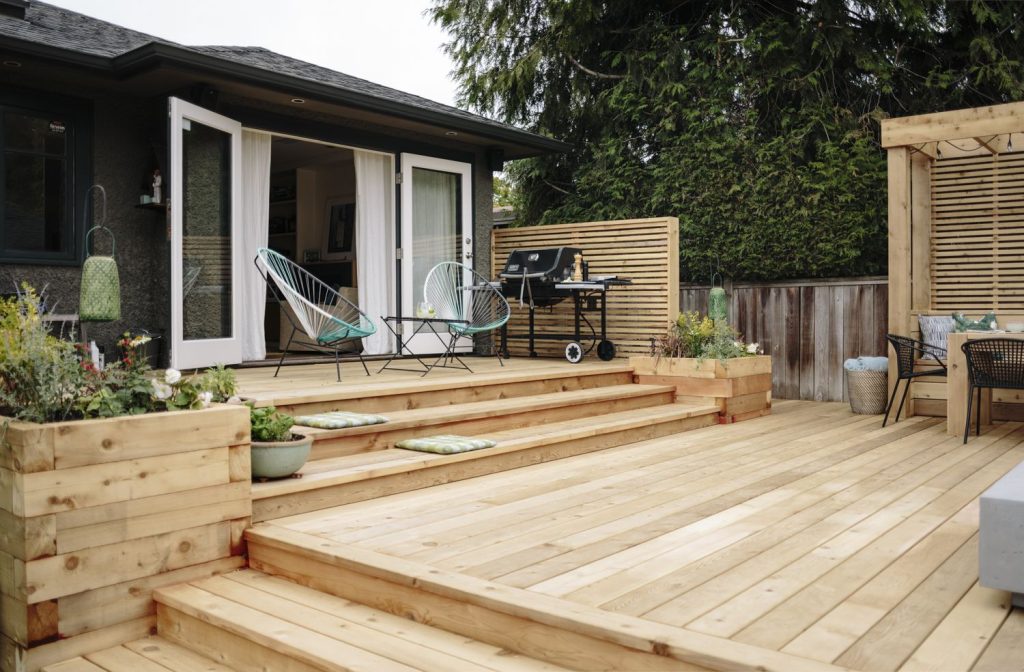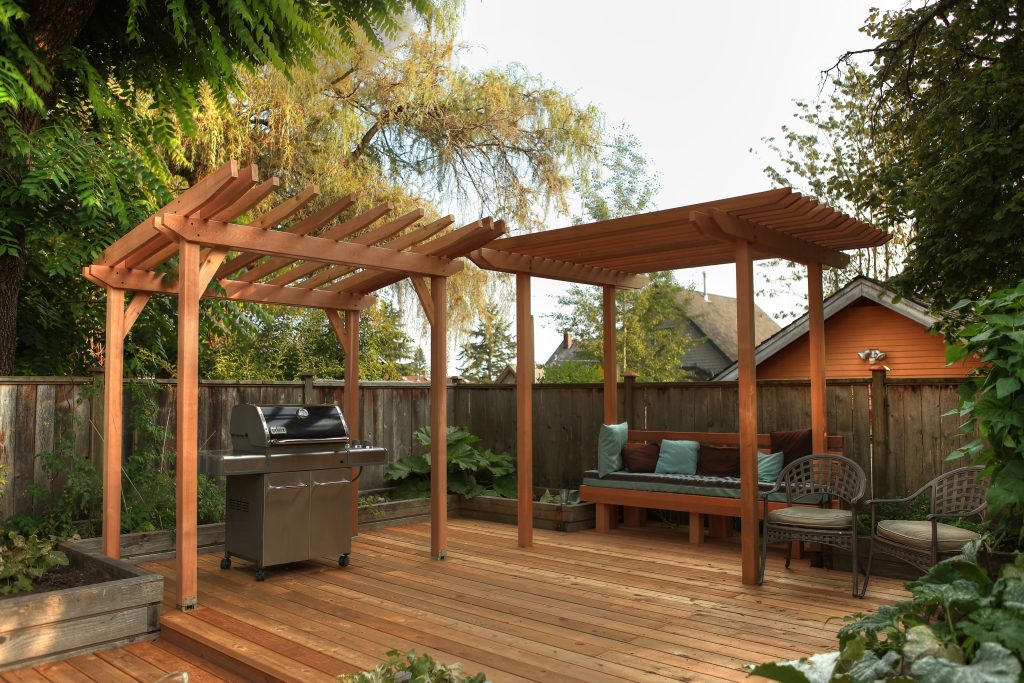 Why Choose Deckorators® Composite Decking?
You require decking that requires little maintenance and is backed by an exceptional guarantee. You require distinctive features and finishes that fit your way of life. You require mineral-based composite (MBC) decking with the best strength-to-weight ratio available in the market. Then look no further than the Deckorators® Voyage decking line of composite decking conveniently stocked by us at Surrey Cedar.
Available sizes for composite decking:
7/8 x 5-1/2 grooved deck board – Available in 12, 16 and 20 ft
1/2 x 11-1/4 fascia – Available in 12 ft
7/8 x 5-1/2 solid deck board – Available in 20 ft
The Voyage line features a fiber-like structure like wood, has unmatched strength that is nearly 35% lighter than traditional composites and similar in weight to PVC, boasts virtually no thermal expansion or contraction and is warranted for installation in the ground or water. The Voyage line is the best of the best when it comes to composite, it is anti-slip and water resistant. This mineral based composite has virtually no thermal movements, absorbs almost no water and is able to be installed anywhere including decks, docks and pools as it is able to be installed in places where it is touching water. Voyage composite decking is bold yet durable as it is virtually unbreakable and will surely take any deck to the next level. All of this is backed with a 50 year structural, 25 year stain/fade and 25 year remove and replace warranty.
When to choose Composite Decking?
The question isn't when to choose composite, but rather when can you not choose composite. The answer is almost never as composite is almost always a good fit for your deck. You can use composite on any deck. Composite is durable enough to resist the freezing winters and hot summers and colors are customizable so it is able to fit into any theme desired by the customer. Composite decking provides some of the best strength to weight ratios in the industry and won't sag, crack, splinter or chalk.
With its hidden fasteners installation has never been easier, helping space the boards and hides all evidence of screws of installation. Surrey Cedar stocks Camo clips and plugs to match the colour of your new Deckorators® deck. While Camo is what we would recommend, Deckorators is essentially universal to whatever clips you already use. To make your job easier, we also provide Camo leavers and drive clip tools if you so need.
Available Colours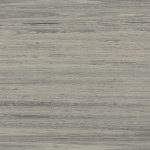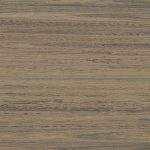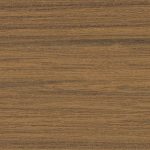 ---
Mineral based composite – nearly 35% lighter than traditional composites and similar weight as PVC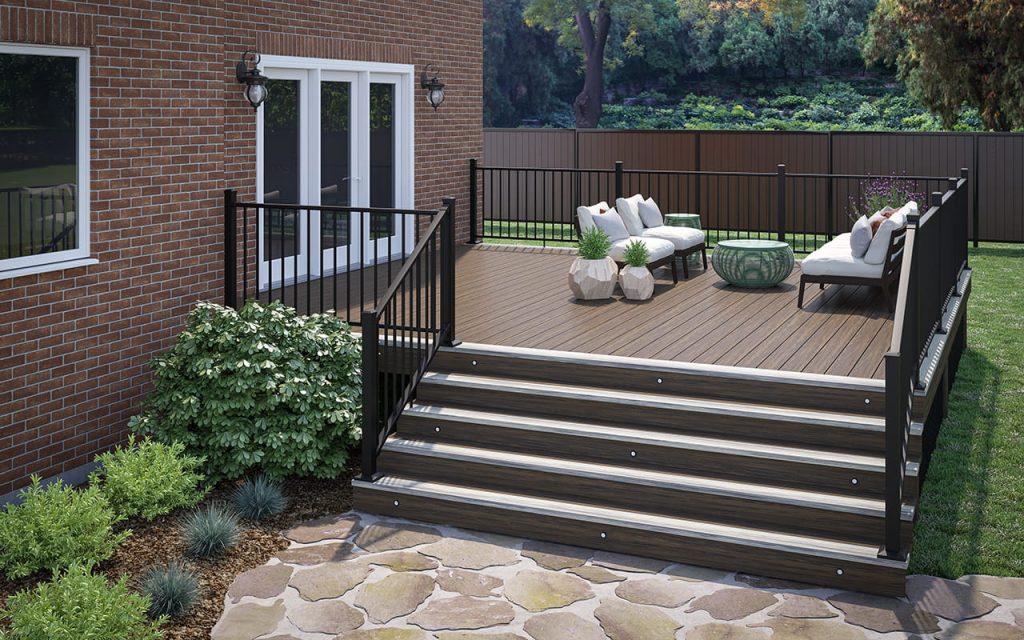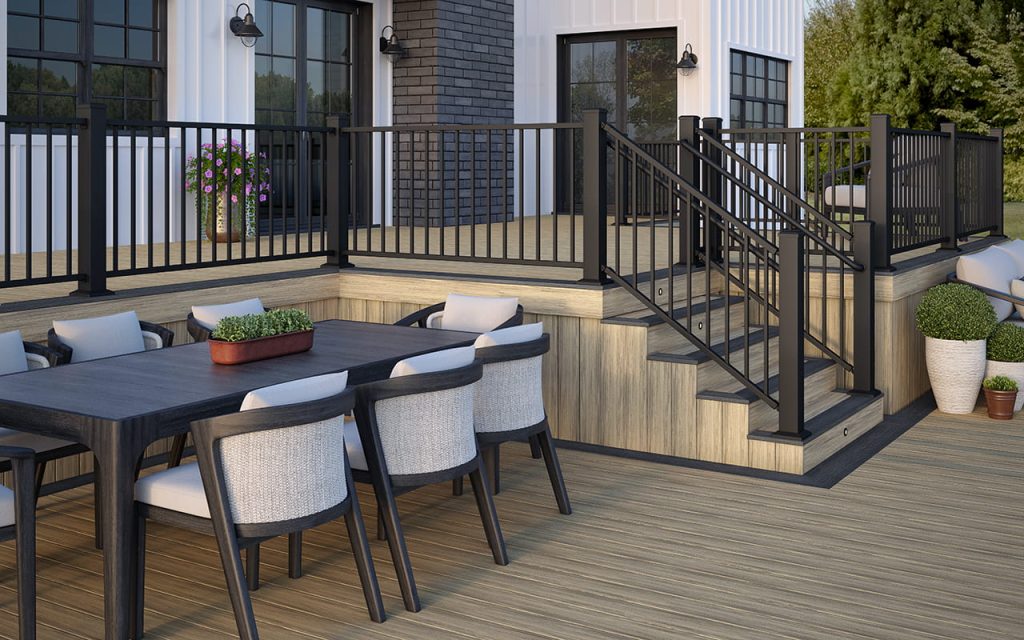 Why Choose Western Red Cedar Fascia
Cedar fascia is a type of exterior trim material that is commonly used in home construction. It is made from cedar wood, which is known for its durability, natural resistance to rot and insects, and attractive appearance.
Fascia refers to the horizontal band of material that runs along the edge of a roof, covering the rafters and providing a finished look to the structure. Cedar fascia is a popular choice for this application due to its ability to withstand the elements and maintain its beauty over time.
In addition to its functional properties, cedar fascia is also prized for its aesthetic appeal. Cedar wood has a distinctive grain pattern and warm color that can enhance the curb appeal of a home. It can also be stained or painted to match the style of the house or to create a contrasting effect.
Overall, cedar fascia is a versatile and long-lasting option for homeowners who want to add both style and functionality to their homes.
Where and When to use Cedar Fascia
Cedar fascia is a popular choice for homeowners and builders because of its natural beauty, durability, and resistance to weather and pests.
Cedar fascia is particularly suitable for use in areas where there is a high level of moisture, such as in coastal or humid regions, as it is less prone to warping and rotting compared to other types of wood. It can also be used in areas with a dry climate, as cedar wood has natural oils that help to protect it from cracking and splitting.
When installing cedar fascia, it is important to ensure that it is properly sealed and finished to prevent water from penetrating the wood and causing damage. It is also recommended to periodically clean and reseal the wood to maintain its appearance and longevity.
Overall, cedar fascia is a versatile and attractive option for finishing the roofline of a building, particularly in areas with high levels of moisture or dry climates.
Available sizes for cedar and douglas fir fascia:
We also offer composite fascia as a part of our composite decking line. It's a part of the Voyage line by Deckorators®.
Contact Surrey Cedar today and request a free estimate for your Western Red Cedar Fascia.
Contact Us for More Information About Our DECKING and fascia
You can contact Surrey Cedar for more information about us or our cedar & composite decking and cedar fascia products. We are happy to help answer any questions that you may have about us, our cedar wood products or if you need an estimate for your project. We offer many ways to get in touch with us for your convenience. You can contact us by email or by filling out our contact form. You can also give us a call at  1.888.534.9936. If you are nearby – come visit us in person!