---
Cedar Oil Health Benefits – Strong, Durable Building Material, Natural Insect Repellent and Promotes Calmness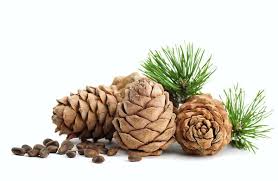 Cedar oil health benefits are no new secret. In fact, the benefits of cedar have been cultivated for centuries. Cedar oil has been used to treat a number of health conditions and is excellent for soothing the body and the mind. By learning more about the health benefits of cedarwood oil, you will able to apply this wonderful natural substance to many areas of your life.
It is also an excellent building material as it is durable and is a natural pest repellent. For this reason, it is commonly used in the making of cedar closets. Cedar closets can protect your clothes as moths are deterred from the cent of cedar.
Cedar Oil Health Benefits – Excellent for Skin Issues like Wounds and Blemishes
Cedar oil and the nuts of the cedar tree have an incredible number of properties. One of the most useful aspects of cedar nut oil is that it potent natural antiseptic that can be used in the treatment of minor wounds and skin blemishes.
Essential cedarwood oil is also an excellent antiseborrheic and helps with the treatment of problem dandruff. When cedar is used as a building material, it is naturally durable and strong.
Cedar Helps Treat Skin Conditions, is Anti-Inflammatory and Antifungal. Great for Building and Prevents Mold
This same property also makes the oil from the cedar tree a great cosmetic astringent to add to a natural beauty regime or to assist with eczema. It also has notable anti-inflammatory and antifungal properties.
These same benefits are also translated to building and construction products made from cedar. The same antifungal and astringent properties act as a very effective mold and lichen inhibitors which keeps decks, siding, and roofing in great shape for years. Cedar is amazing!
Aromatherapy Benefits of Cedarwood Oil – Helps to treat Anxiety and Promotes Calmness When Used as a Building Material
Additionally, essential cedar nut oil has many aromatherapy benefits. Diffusing cedarwood essential oil has been documented to help with anxiety by producing a calming and soothing effect. You may also apply cedar oil directly to the skin where it has many of the same benefits.
Pets too may benefit from the scent of cedar wood nut oil. This is also true of any cedar that is used in interior construction jobs inside of a house. The cedar wood materials in your home will continue to emit its soothing fragrance over time and act as a natural diffuser.
Benefits of Cedarwood, Cedar Oil – Pest Management
The benefits of cedarwood oil from young and old trees extend all the way to the treatment of insect and pest problems. The natural, non toxic properties of cedar are an excellent bug repellent, and a couple of drops of essential cedar oil on your skin can keep you clear from mosquitoes and other backyard pests. Cedar makes for a perfect building material when used to make decks, trellises, gazebos, sheds and other cedar structures.
Cedar for Commercial Crop Management, Insect Repellent and Building Long Lasting Homes and Structures
Cedar oil is also a key ingredient in all natural insecticides and is used successfully in commercial crop management, backyard and lawn treatments, and dealing with pests in the home. The natural chemical properties of the cedar tree wood make it an excellent and safe choice to combat a wide variety of insects.
These incredible attributes of cedar also apply to all cedarwood building and construction materials as the natural properties of the wood will ward of all manner of insects and pests. Cedar used as a building material is durable, strong, calming and resists mold naturally.
Contact Us for More Info About Cedar Oil Health Benefits When Used as a Building Material
There are many health benefits of cedar oil in addition to its outstanding value as a building product. Cedar in your home office or when used in large scale construction projects is cost-effective, durable, acts as a natural insect repellant and promotes calmness and tranquillity. You could also be If you would like to place an order for cedar lumber or any of our cedar products, please contact us or request a free estimate. If you have any immediate questions please call us at 1-888-534-9936 or send us an email.