---
Cedarwood Aromatherapy and Incense – Use Cedar as a Building Material for Health Benefits
Cedarwood aromatherapy is very powerful. It is used to treat a number of health conditions. In addition, it is also an excellent building material. It can be used to line closets with WRC tongue and groove. If you are considering using cedar for your project, check out this list of what cedar oil can do. Cedar wood will still give off an aroma and it will still be a natural insect repellent, including moths. Here is what cedar oil can do:
All natural antifungal
Anti-inflammatory
Antispasmodic / muscle spasms
Diuretic (used to treat high blood pressure, fluid build up heart conditions, etc

Insecticidal / insect deterrent
Alopecia / hair loss
Acne
Sleep
Anxiety
Using Cedar as a Building Material Instead of Cedarwood Aromatherapy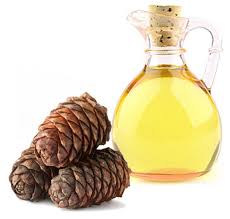 There are many benefits to using cedar as a building material. Not only will it help with insects, but it is strong, durable and beautiful. It can be stained, carved and laid out in different options. It has an amazing woodsy aroma that is very relaxing and enjoyable. Whether you use it indoors or outdoors it will stand the test of time as it is a classic building material. At Surrey Cedar we sell red cedar lumber and products.
Table of the Different Types of Cedar – Pros and Cons
There are 5 types of cedar. Each has different benefits as well as drawbacks. It really depends on how you intend to use the cedar. It can be used as an essential oil for aromatherapy purposes or as a building material. Most types of cedar aren't the best for building with, even though the wood varieties are all quite stunning in appearance. The best type of cedar to build with is Western Red Cedar. Here is a table of the different types of cedar.
| | | |
| --- | --- | --- |
| Type of Cedar | Pros | Cons |
| Western Red Cedar | Low density and lightweight | Need to know where to buy it |
| Northern White Cedar | Resists decay and insects | Brittle |
| Eastern Red Cedar | Aromatic cedar | Finishing problems, especially with oils |
| Yellow Cedar | Hard, dense and lightweight | Very expensive |
| Spanish Cedar | Aromatic and moisture-resistant | Very expensive |
Contact Us for More Info About Cedar as a Building Material – Bonus Benefit Cedarwood Aromatherapy
There are many benefits to cedarwood aromatherapy and incense. Most of all, it is an excellent building material. If you would like to place an order for cedar lumber or any of our cedar products, please contact us or request a free estimate. If you have any immediate questions please call us at 1-888-534-9936< or send us an email